Cigars of the Month Club — A Wonderful Program & Experience
05/19/2020 at 10:05 am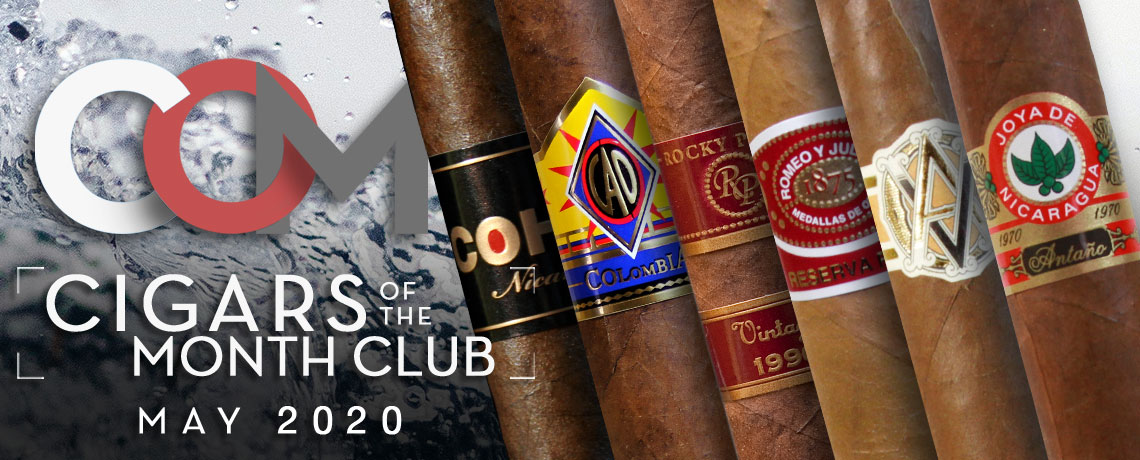 At Corona Cigar Co. we are always thinking of new and exciting ways to provide our customers with the most exclusive cigars. While you could certainly choose your favorite brands individually, we believe the Cigars of the Month Club is a wonderful alternative!
Cigars of the Month Club is perfect for a wide variety of people. Whether you are a cigar aficionado, just figuring out what kind of tastes you like, or looking for an exquisite gift for someone else—we are confident that this program is right for you.
Each month, our experts and flavor specialists hand-select some of the finest cigars from around the world to be delivered right to your door. These products are from our premium inventory and will always vary in size, style, and flavor. The benefit of this program is that you (or the recipient of your gift) are receiving a diverse range of cigars that will inevitably allow them to explore their flavor/style palette.
This program is extremely affordable, given the quality and quantity of the cigars, at $24.95 + $4.95 shipping each month, until canceled. You will be delivered 6 premium cigars, varying in manufacturer, size, and blend. On average, the MSRP of all 6 cigars is equal to/more than $50.00. This is a fantastic way to get your money's worth and afford some high-end cigars!
To make this offer even more enticing, we will include a complimentary cigar torch lighter when you join our monthly club! Furthermore, you will receive 10% off all future orders with us.
Corona Cigar Co. is concerned with providing customers with some of the finest and most refined cigars from around the world. As an exclusive member of the monthly club, you have an unrivaled opportunity to try out some of our favorites!
Join Here Today!
OR
Contact us at 1-888-70-CIGAR to learn more about our exclusive Cigars of the Month Club!