COM | Members Only
03/16/2021 at 13:31 pm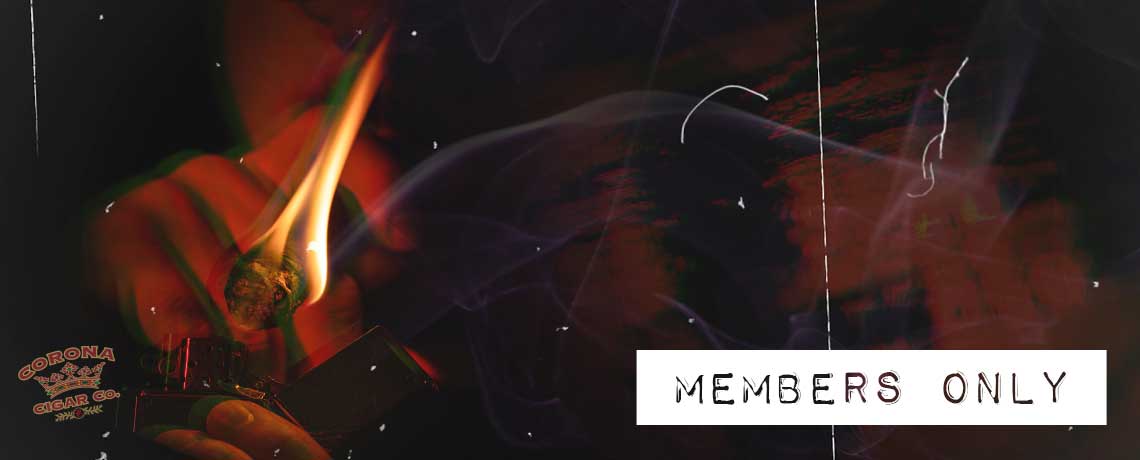 COM | Members Only
Hey buddy... hey, are you in the Club? Come here, let me tell you about it.
Alright, it's no big secret, but if you haven't already heard the news, coming into the new year we re-vamped our Cigars of the Month Club with another tier of awesome cigar selections, just for you!
So, what makes the new Cigars of the Month so special? One word... Premium.
That's right, we've added a Premium level membership with specially curated selections of high-end stogies - we're talking literal next level cigars here. We know you might not always pick up that Davidoff, Padron, or Diamond Crown, for example, but luckily for you, we've got premium brands like that, and more, for one amazing low price. Our Premium Cigars of the Month Club Membership is just $49.95 + $7.95 shipping, and includes 5 premium assorted cigars plus you'll get 10% off store-wide so you can shop for even more great smokes.
But can you still join our regular Membership? Of course you can! Our Standard Cigars of the Month Club Membership is still available, for the low price of $24.95 + $7.95 shipping, and includes 6 assorted cigars plus 10% off purchases of that month's COM selection. It's like having a personal shopper to pick out your cigars with no effort on your part.
Is Corona Cigar's COM Membership the best thing to happen to cigars since fire? We'll leave that up to you to find out.
Sign up for our member-exclusive COM, COM Premium, or even both, today!
Give us a call at 1-888-70-CIGAR to subscribe, and start enjoying the good life with as little effort as possible.