Blowout Sales! Get the Best Deals This Fall
11/16/2017 at 10:27 am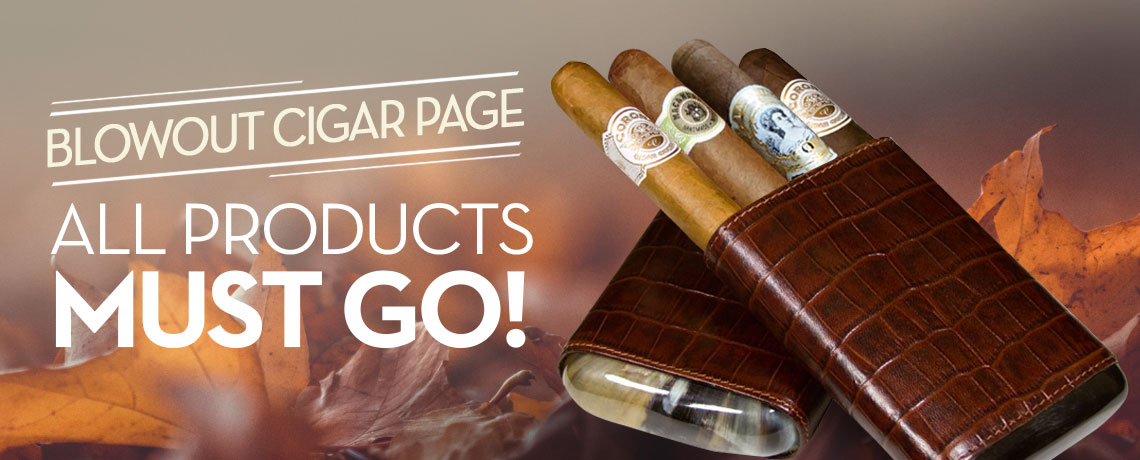 Good news for all you cigar lovers out there, from the beginner to the aficionados and everyone in between, Corona Cigar Co. is offering you one of the biggest Blowout Sales this fall. Our stores are clearing out the summer stock at the craziest deals and lowest prices. And the product is moving fast!
If you are searching for a new pastime and you're thinking about cigar smoking, then this fall is the right time for you. If you are a cigar guy and you want something to do this Halloween, this offer is also for you. Perhaps the cigar would go well with your costume, well, do not get a prop. Get the real thing at low prices today at Corona Cigars. You want to host a Halloween party and relax with your friends? Get something nice to offer your guests. Buy a pack, maybe more and keep it until Thanksgiving. Enjoy a cigar as you celebrate the holiday and reminisce together with family. Perhaps even get it as a present while visiting your loved ones.
Take advantage of this opportunity now while supplies last. Enjoy FREE SHIPPING on your order or $50 or more. You will save up to 67% on our Fall Blowout Sales selection. We still have a variety of products including the Villiger Talanga Selecto Corona Gorda and the Buena Vista Reserva Corona. Check out the broad range of Aging Room and Room 101 products available as well. We have new products from BG Meyer Gigantes and a special offer on the H Upmann Havoc Churchill cigars.
Shop our website for more deals and promotions, our diverse selection of cigar flavors, accessories and much more. For more information, Contact Us today.